Summerloom
Set Offers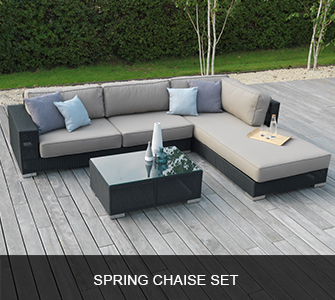 Collections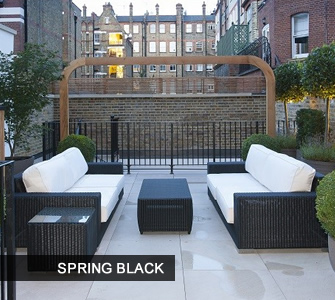 Summerloom Luxury Garden Furniture
Only The Finest Quality Materials:
Summerloom manufacture fine outdoor furniture. The frames are powder coated aluminium, welded into one strong piece before being finished by hand with a woven fibre.
Ecolene is one of the finest outdoor synthetic fibres on the market, together with Rehau and Halaro these are the worlds leading synthetic fibre brands. All Summerloom products are manufactured using either Rehau or Ecolene fibre, this means the fibre will last a very long time and not be subject to fading, chipping or breaking.
When compared to the Chinese fibres which saturate the outdoor furniture market, Ecolene is far superior. It has a nicer touch and feel, it looks better quality, but you will only discover this in time after many summers and winters.
Sunbrella is the leading outdoor furniture fabric, it is also one of the most expensive fabrics on the market with a retail price of £30 - £45 a linear metre. You have piece at mind when buying Summerloom products because all Summerloom cushions are manufactured using Sunbrella fabric, it is machine washable, fade resistant, mould resistant and repels liquid. Sunbrella fabric last much longer than other outdoor fabrics, and most importantly they look newer, for longer. It is the ideal fabric for manufacturing outdoor cushions.